The past few months have been exciting at Altruist. We opened to 5 alpha users, transitioned into a private beta (selectively adding more advisors), unveiled a preview of our full platform at Wealth/Stack and #XYPNLIVE, launched a podcast, and were seen in RIA Intel, Nasdaq, and Barrons.
One thing's been made clear: You're eager to use Altruist. There's change in the air, we all feel it. You and your clients deserve better and a solution is long overdue.
Here are answers to some of your most common questions about Altruist.

What exactly is Altruist?
We're building the first-ever commission-free, digital custodian for financial advisors. By as soon as the end of this year, those using Altruist will be able to open investment accounts online in just minutes, build custom models and portfolios that automatically rebalance, trade securities commission-free, and deliver an amazing experience for their clients.
Our beta includes an advisor portal that gives advisors key insights into their business, provides beautiful performance reporting, and offers simple (yet flexible) fee billing.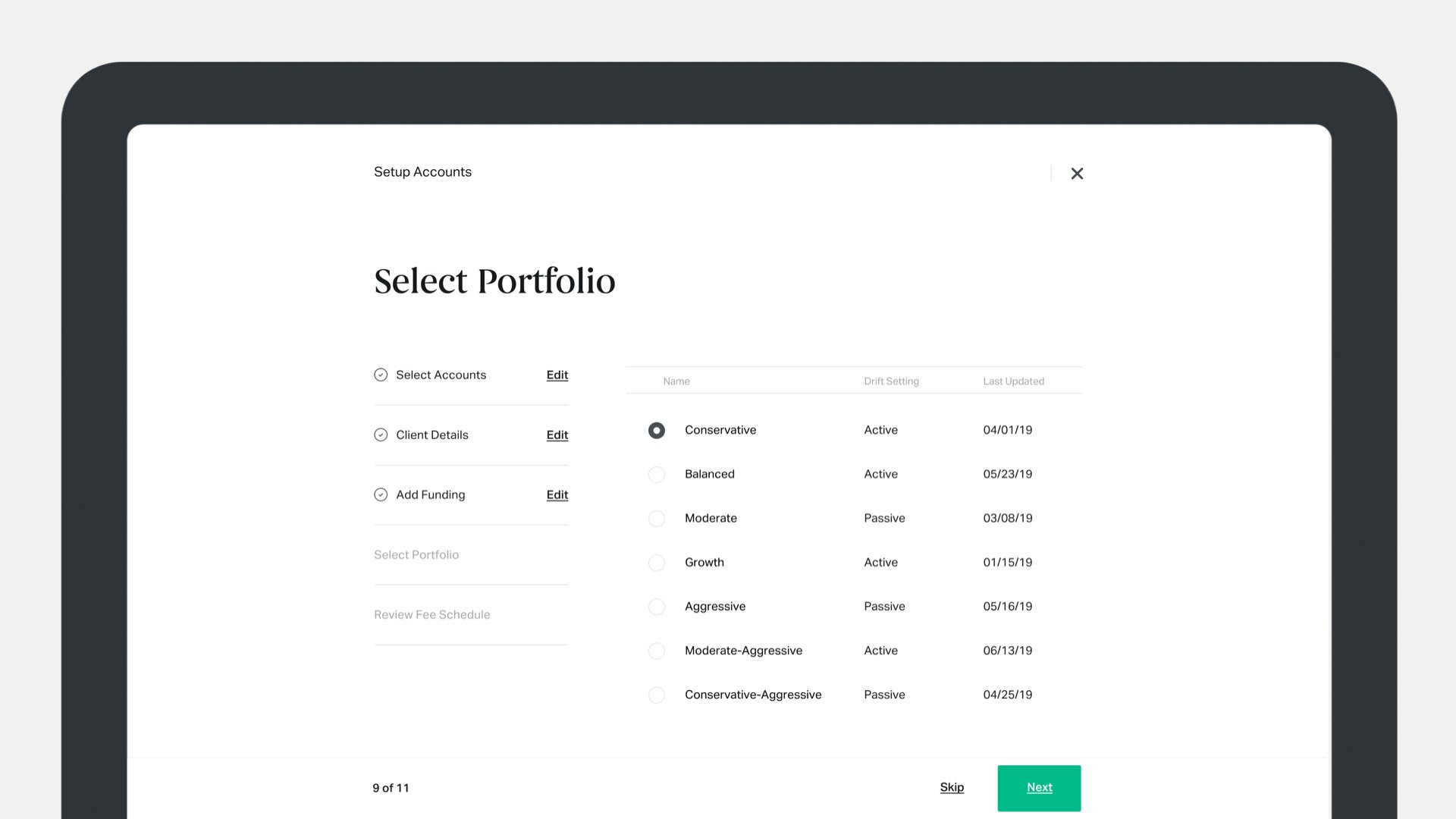 Altruist account opening


I applied for the beta, what's my place in line? Why the wait?
We never anticipated such an outpour of interest in Altruist. To date, we've had over 700 advisors complete surveys to tell us their pain points. And when we invited advisors to apply for our private beta, we received an overwhelming amount of submissions. We're onboarding users as quickly as possible.
We release features every 2-4 weeks. While in a beta stage, it's critical that we're able to collect, analyze, and respond to the valuable feedback we receive from users. While we have the technology to automate on-boarding, it's your feedback that will make Altruist a success long term, so doing it at the right pace is critical.

What will it cost?
For many advisors, it'll be totally free. Always. Our pricing model is simple: the first 100 accounts (held-away or otherwise) are free and it's just $1/month for each additional account after that.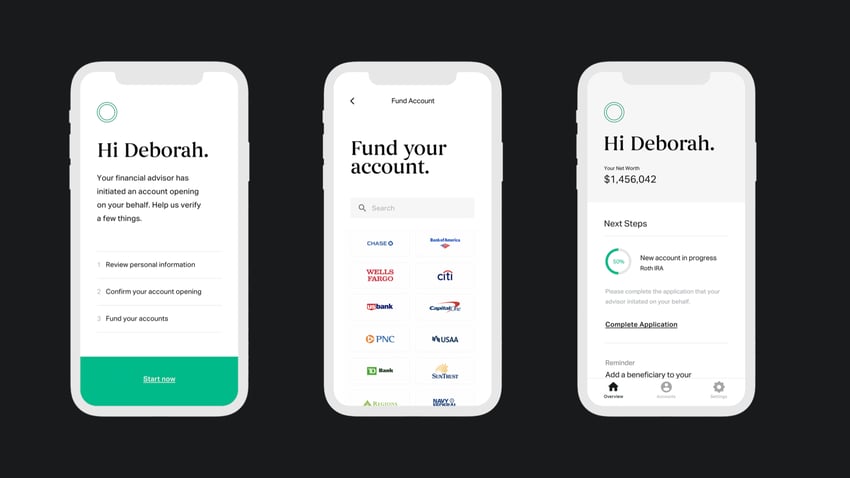 Client portal
What's the catch?
There is no catch. We're charging what's fair, not what'll make us the most. Custodians and software companies have a great relationship with one another and are getting fat and happy off of your clients' money. Why would they change that?
Altruist is here to end this.
We're also building Altruist from scratch. It's modern, lean, and efficient. Our overhead is a fraction of the cost of companies who use paper, faxes, and have an enormous headcount to support all of the manual operations associated with their business. Just like all (good) modern companies, automation allows us to do more for less.

Will I be able to replace my current software?
Probably. We can't offer everything all at once, but in time, Altruist will drastically consolidate software in your business and reduce your costs by as much as 90 or 95%.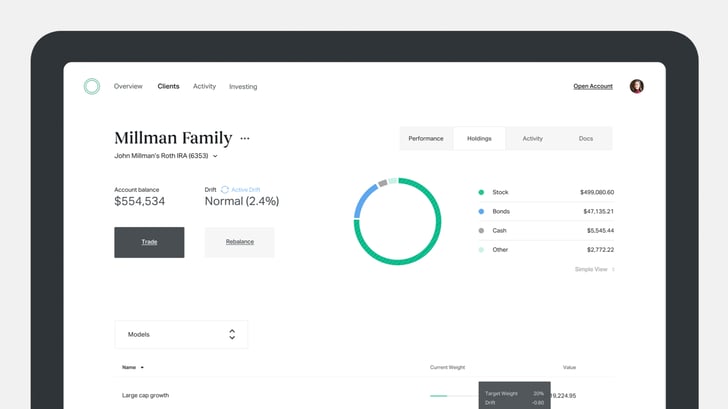 When will it be available?
Altruist is an always-evolving platform. Every 2-4 weeks we're unlocking new features. In our beta, advisors have access to our Advisor Portal.
We'll transition to an open beta later this year and our custodial features will begin unlocking to a select group of alpha users. We anticipate a public launch to everyone in Q1 of next year.

It still sounds too good to be true.
Haters gonna hate. But don't take our word for it, here's praise from some of our alpha and beta users:
"Beta testing @altruistcorp has been a blast, and seeing @harpahluwalia demo the tech at #WealthStack has me more pumped for the rollout. Going to be a game changer for financial planners to better serve their clients because #honestisbetter"

"I was lucky enough on Friday to spend half the day meeting with the team at @altruistcorp. As an alpha user, it's going to disrupt #fintech.

The real game changer though, are the people working on it. They actually give a shit. What a novel idea? Be ready folks. #fintwit"
"Just got a new @altruistcorp update. I feel like I can already cancel my Black Diamond subscription and it's not even finished being built yet........"
Thank you for joining us on this ride. We're fired up to add more users and will get you inside Altruist as soon as we can.
Best,
Jason Wenk
CEO, Altruist