#TeamAltruist is powered by kindness, brilliance, and grit. Get to know the folks who are driving Altruist's mission forward. Meet Cherith Simmons: Dalmatian mom, karaoke aficionado, and front-end engineer.


Cherith never imagined she would be an engineer—she started her career as a filmmaker because she saw a representation gap in entertainment and media and wanted to tell new stories. But when a friend invited her to a boot camp, she was intrigued and wanted to try it out. "I didn't think I could do it, but once I got going, I realized I was more capable than I thought."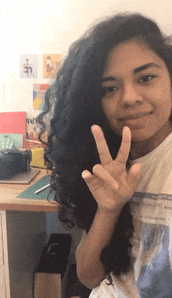 "Tech is more creative than I imagined it to be. Looking back on my career, I would tell my younger self that there are so many ways that you can honor and integrate the different loves of your life."
Outside of work, Cherith continues her creative pursuits—illustrating and making films.
She found a home at Altruist where she has a supportive, kind, and thoughtful manager and the team around her.
"As a woman of color, I've been in situations where my experience has been dismissed. Hold out for what's right for you, and join a team where people will elevate you. There have inevitably been challenges along the way, especially at an ambitious start-up, but those challenges have made us stronger and tighter as a group."
For Cherith, working with a generous team is critical in nurturing her creativity.
As a Black and Asian woman engineer, there's the burden of often being the only woman of color in a room. Still, she's continuing her mission of showing others what's possible and advocating for representation.
"When you see what's possible in the world, it feels less improbable."
In honor of Black History Month, Altruist is proud to donate to Black Girls Code. We're committed to increasing the number of women of color in technology, making our industry more equitable, and activating and growing incredible talent like Cherith.

Black Girls Code works to increase the number of women of color in the digital space by empowering girls of color ages 6 to 17 to become innovators in STEM fields, leaders in their communities, and builders of their own future through exposure to computer science and technology.