#TeamAltruist is powered by kindness, brilliance, and grit. Meet Darrick Rousseau, our marketing team's Head of Growth.

A creative at heart, Darrick always gravitated toward the arts but found himself on a more practical path. His first internship was in finance at a major corporation, where the ladder for achievement was clear but the experience left him wanting more.
Looking for something more satisfying, Darrick decided to walk away from finance without a plan. He didn't know what was next, but he knew he wanted to be an entrepreneur and serve others.
Helping people is what I can be proud of when I look in the mirror. Entrepreneurship allowed me to ask questions like 'what problems need to be solved?' and my creative side started using my brain differently."
As an entrepreneur, he noticed that the people landing deals didn't look like him. Black founders simply didn't have the access or privileges that their white peers enjoyed. This spurred Darrick to connect with fellow Black entrepreneurs and founders to network, mentor, and share skills.
After one of his most significant ventures shuttered, Darrick took a job at General Assembly, an organization focused on teaching entrepreneurs practical tech skills. That role led him to growth marketing at an agency.
To Darrick, growth marketing was a sweet spot where he could harness his creativity to solve problems. At Altruist, he gets to use all his strengths to deliver on a mission that has deep personal meaning.
As a first-generation Haitian-American, Darrick is helping his family navigate the process of retirement and what wealth-building looks like. Working at Altruist, he's able to help create accessibility for people like his family and bring much-needed change to an antiquated industry.
Altruist is positioning financial services for advisors to do better for their clients. I can still have an impact on this industry, even though the environment wasn't right for me when I first started my career."
As the Head of Growth, Darrick leads his team by providing them with the resources he wishes he had early on in his career. He focuses on creating an environment that encourages both personal and professional growth.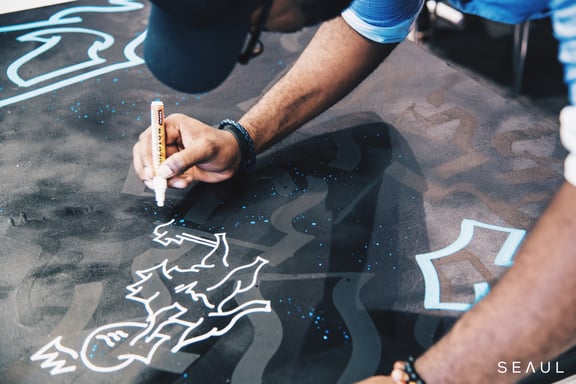 Outside of work, you can catch Darrick in his studio exploring different forms of multimedia art to stay balanced and creatively energized.


Interested in joining Altruist's Growth team? Darrick is hiring!