#TeamAltruist is powered by kindness, brilliance, and grit. Get to know the folks who are driving Altruist's mission forward. Meet Jack Wright.


Jack lives by the principle that people will be their best selves and do their best work if they can be authentically themselves. He's made all his life decisions according to it.
Every single day, there are people out in the world that go to work pretending to be someone else. It's exhausting. What more could we all do together if everyone could be their full selves? I grew up in a community where I was not allowed to be me, and I don't want that for anyone."
Jack started his career off in financial services because he needed a way to be financially independent and support himself through college. Upon graduating, he realized he could create a real impact in finance if he were intentional about the roles he took. Jack took a job at a family-owned community bank in Kansas City, where he saw firsthand the friction and fear small business owners, artists, and everyday people faced because the financial institutions did not work for them. Through the bank, he met people where they were, with a spirit of care, and created community-based impact that had enormous consequences on people's financial lives and the local economy.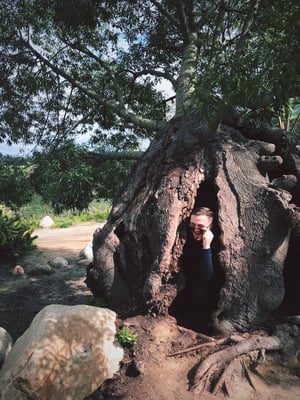 When his husband needed to relocate to LA, Jack continued his impactful work at mission-driven fintech companies aligned with his values around building equitable financial systems that work for everyone.
He's grateful to live in a world where celebrating Pride is more normalized, but it's not just about changing a logo into a rainbow. There's a lot more work to be done.
If you look around the room and the people around you have had the same experiences you've had, you have to intentionally change the room. Diverse perspectives simply drive better results. With different lived experiences and perspectives, we get more visibility into opportunities we may not be aware of."
But, of course, there's so much joy as well.
Pride is specific to each person. For me, it's about celebrating your chosen family and the people in your community who support you in being your authentic full self."