#TeamAltruist is powered by kindness, brilliance, and grit. Get to know the folks who are driving Altruist's mission forward. Meet Rebecca Veraldi—a fiercely independent advocate for women and Customer Success Associate.

Rebecca's mission in life is to instill a sense of independence in women. As a teenager, she saw her mom struggle with her finances after her father's death, and it demonstrated early on how important it is for women to be financially independent.
She began accompanying her mom to regular meetings with her financial advisor to help with the language barrier as a first-generation immigrant from El Salvador. Over time, Rebecca went from translator to the one that was asking the questions. That financial advisor, Andrea, saw potential in her and encouraged her to pursue a career as a financial advisor. Rebecca leaped, pivoting from a path in law, and joined a prominent investment management company.
"Working at a big company was exciting and a great introduction to the financial industry. I learned immensely, but as a young woman of color, it was hard. I was often the only woman in the room, and I didn't have the connections to grow. I felt like a small fish in a big pond, with few opportunities to make the impact I wanted to."
This experience led her to Altruist—a place where she could grow and do what she's passionate about—equipping people with the tools they need to thrive.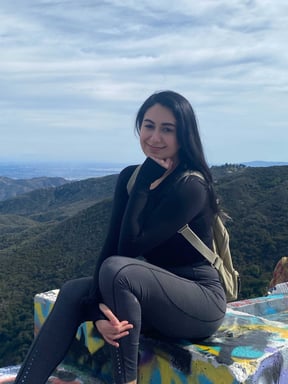 Just as that financial advisor showed her what could be possible in her life, Rebecca wants to make sure she can do the same for other women.
"I love talking about money with women. Whether that's spending habits or debt, we must talk about it to create independence. We need to take care of ourselves, so we can live the lives we want."