#TeamAltruist is powered by kindness, brilliance, and grit. Get to know the folks who are driving Altruist's mission forward. Meet Ryan Hidek .


There's a sweet spot in engineering—it's sort of like bungee jumping.
There needs to be enough robust proven technology to tether you, but the space to jump off into new horizons and innovate. It's both secure and exciting, all at once.

That sweet spot is what gets Ryan excited every morning to go to work. Donning his signature vintage t-shirts, he works with a team that is deeply knowledgeable and cares with conviction about what Altruist is building.
Growing up in the 80s, he's seen the birth and popularity of technology and the internet, along with the insanely fast changes that come with it. But that's what he loves about technology and his role as an engineer.
"You have to have a growth mindset. There are always new things to learn—new languages, new tools, new horizons. To be an effective architect and leader, I need to be constantly learning the new core technologies with my team to ensure everything comes together seamlessly."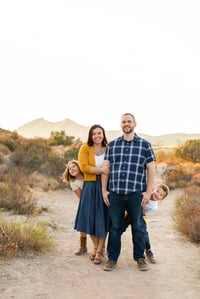 "Earlier in my career, I really struggled with imposter syndrome and found I was constantly stressed. It always felt like there was so much I didn't know. But now that I've been around the block, I know there's always going to be more to learn and master. The trick was switching from fear to confidence in my ability to learn. And that's what's made all the difference and what I try to instill in my team."
This applies to life, too. You can find him helping his son hit the next level in Super Smash Bros, or his daughter build out epic worlds in Minecraft.