#TeamAltruist is powered by kindness, brilliance, and grit. Get to know the folks who are driving Altruist's mission forward. Meet Ted Zhang.


When Ted graduated with a degree in accounting, his path seemed crystal clear. He had a stable job in a field he had enjoyed studying. But when Ted entered the professional world, he realized his impact was limited—he wasn't getting to solve complex problems. He couldn't imagine living his life doing the same thing over and over again, so he left that career, much to the chagrin of his alarmed parents.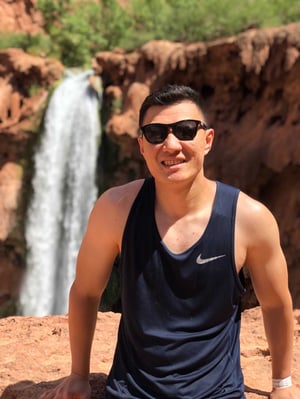 Ted took a chance on his happiness and pursued something that was the opposite of looking at financial statements all day. He wanted to try his hand at sales where he could spend time talking to people and connecting. At first, he faced a slew of rejections but finally landed at an accounting software company where he thrived, eventually transitioning from a sales engineer into product management. As a first-generation Chinese-American immigrant, the sense of belonging he found in his new role wasn't something he took for granted and it validated the risk he took on himself.
What Ted loves most about being a product manager is seeing the impact of what a team can deliver together—the intersection of connection and problem-solving.
"It's amazing to see people using our products to run their business—there's such a compounding effect of what you build."
And he sees it at Altruist every day:
"Since the beginning, we've been consistent in our obsession with our customers. Everyone cares so deeply about each advisor's experience—even as we grow and have been remote, that passion has stayed the same."