From the beginning, Altruist has helped advisors to spend more time with their clients by reducing busywork and delivering powerful tools. Today, we're proud to announce several new features to our all-in-one platform that will help you deliver the best possible experience for your clients. Let's get to it!

Altruist is expanding its capabilities with new features in three key areas:
Performance reporting – Deliver more comprehensive reporting and billing to your clients by connecting your existing custodian to Altruist today.
Practice management – Open new client accounts on Altruist within seconds by connecting your account to Wealthbox.
Investment tracking – Track client performance through a holistic view of their accounts custodied with Altruist with access to unrealized and realized cost basis.
To get all the details for these new features, read our full release notes below.
Wealthbox + Altruist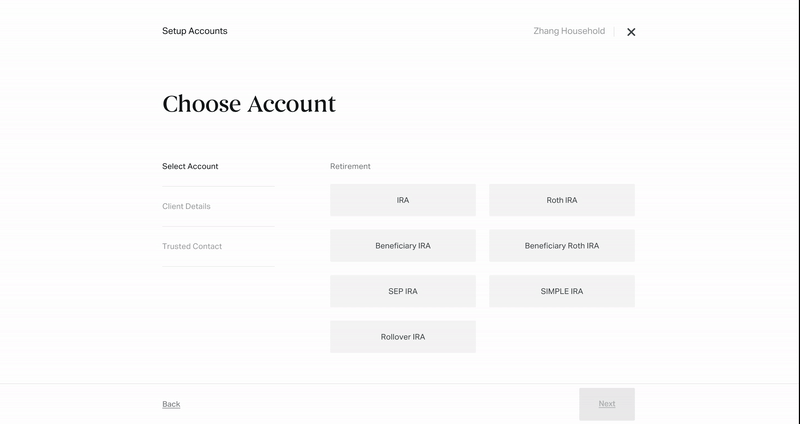 We've launched an integration with Wealthbox, a leading CRM platform designed exclusively for the wealth management industry. You can now add new clients from Wealthbox into Altruist with a single click instead of manually entering emails, phone numbers, addresses, and more. With this integration, adding new accounts can now take less than 30 seconds. Register for our webinar on March 3rd with Wealthbox to learn more.

Connect leading custodians

As we announced recently, advisors now have the ability to connect leading custodians to Altruist for performance reporting. You can add these accounts to any existing or new households and enjoy the ease and simplicity of managing all client reporting, billing, and statements in one place. Watch this demo to see it in action!

Access to realized cost basis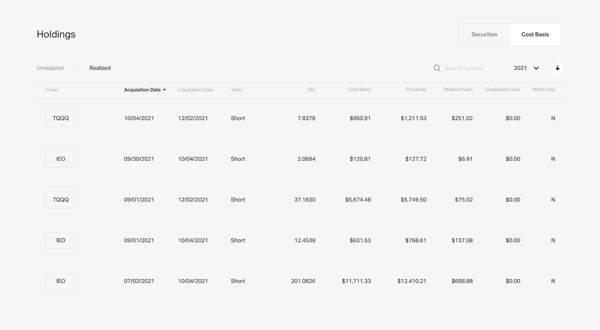 Advisors now have access to realized cost basis for accounts custodied at Altruist under holdings in the "Realized" tab within "Cost Basis." This information is available at the individual account level and can be filtered by year and by symbol. Advisors can also download this information via CSV.

Improvements to ACATS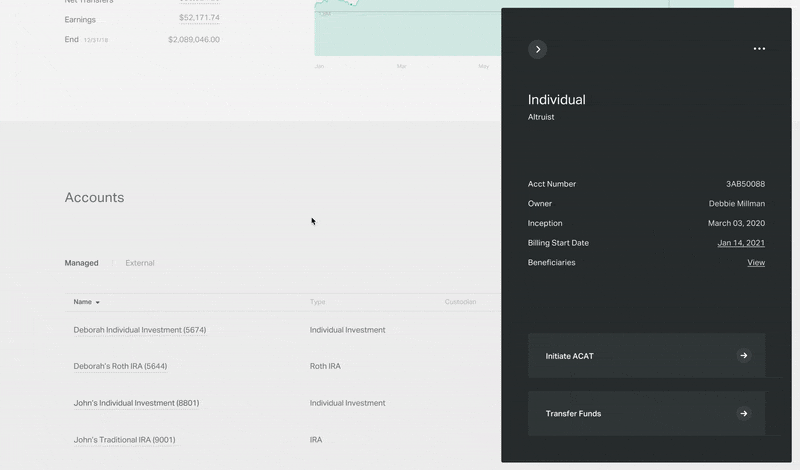 We've made a few key changes to our Automated Customer Account Transfer Service (ACATS) feature. We now surface the most common institutions to select from when initiating a new ACATS request. This makes it easier when selecting a contra firm for a transfer. Additionally, you can now initiate multiple ACATS requests for a single brokerage account at a time, as well as provide a more detailed view of the status of each request submitted.

Streamlining beneficiaries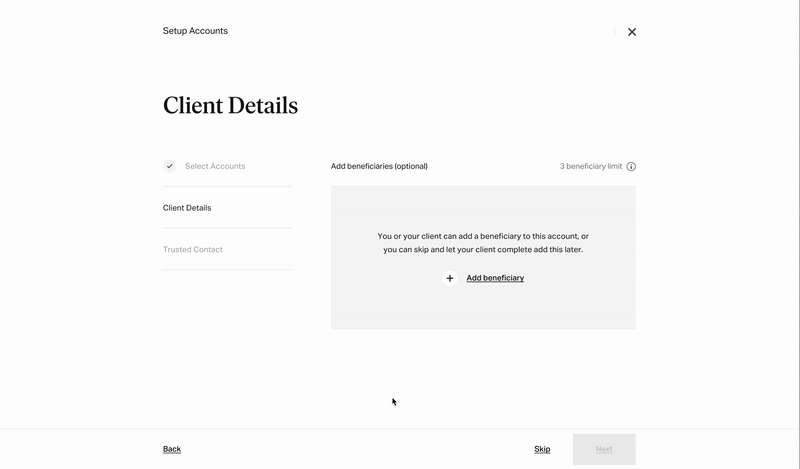 Here are some usability upgrades we've made to the beneficiary flow to reduce repetitive work and manual errors:
View clients' beneficiaries via the account drawer
Send off an account application without completing all beneficiary fields
Soon, advisors will be able to check a box and autofill the address of the primary account owner and save client beneficiaries into a reusable list instead of typing their information each time.
Looking for more time to grow your firm in 2022? Sign up for free*, and we'll help you streamline your work.
*Keep in mind, other brokerage service fees may apply on your client's assets. Please see our fee schedule on our Legal page to learn more.