We're happy to announce our new marketplace for financial advisors to use turnkey portfolios from leading asset managers. Altruist users can build custom model portfolios or assign models from providers in this new marketplace, initially featuring Vanguard and Dimensional Fund Advisors.

"Many outsourced portfolio management platforms are hard to use and can be expensive. We recognize the tremendous value we can offer by seamlessly integrating portfolio management from the top brands into our existing brokerage and portfolio accounting software," said Jason Wenk, CEO of Altruist. "Advisors save time, compress costs, and ultimately do more for their clients. We're excited to launch with Vanguard and Dimensional and will be adding many more of your favorite providers soon."
"Advisors we work with have touted Altruist as a platform that can help their firms offer more efficient service and investment delivery," said Bryce Skaff, Co-Head of Dimensional Global Client Group. "Investors benefit from additional industry participants offering low-cost, tax-efficient, and highly-diversified investment solutions. We are excited that advisors working with Dimensional will have another option in their toolkit."
As part of the launch, we also released our own set of low-cost, tax-efficient, and highly-diversified models, deemed the Simplicity Series.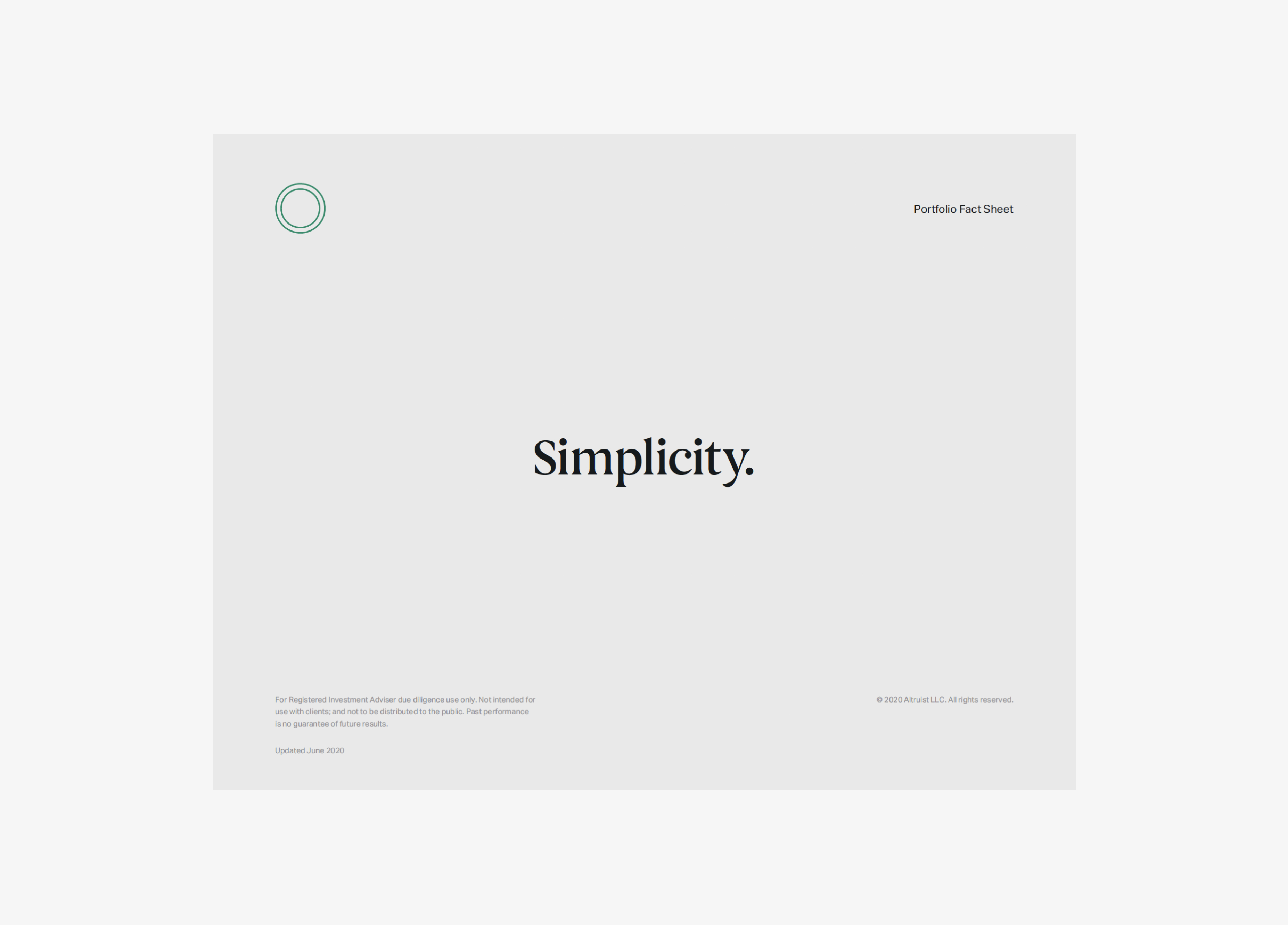 "The Simplicity Series offers advisors using Altruist's platform an easy-to-use set of models with no advisory fee that have been carefully designed to reduce risk and maximize return potential," said Altruist's Quantitative Researcher, Gokul Ramanathan. "The goal of the Simplicity Series is to benefit from the liquid, broad market performance of diversified asset classes over a long investment horizon to avoid excessive taxes and fees. The Simplicity Series is a balanced approach that is suitable for a wide array of investors."
Our new marketplace features options for advisors of all sizes.
Vanguard and Simplicity Series portfolios are available immediately to users and Dimensional Funds are available to approved advisors who apply on the platform.
If you haven't yet signed up for Altruist, join here to try out our portfolio marketplace.