Altruist advisors care deeply about their clients—they're passionate about delivering exceptional experiences to help guard and grow their client's financial lives. Every single moment matters, which is why we're committed to building products that effortlessly enable advisors to serve their clients in a way that's simple and elegant.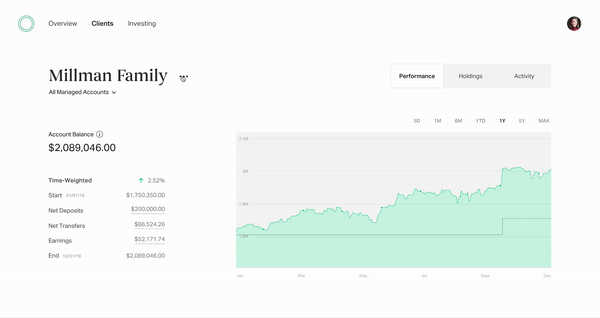 That's why we built Move Money Authorization—completely digital so that our advisors can get to the business of their clients, rather than the business of paperwork. For the first time ever, advisors can send clients a digital standing letter of authorization to move money between their Altruist accounts and bank accounts. Once their client approves digitally, advisors can set up one-time and recurring ACH transfers on their behalf.
All this is done without sending a PDF back and forth—your standing letter of authorization and ability to transfer funds are just a few clicks away.
We know it's the little things that count.
It's never been easier to support your clients and we're proud to deliver the moments—big and small—that enable you to focus on them.
Try Altruist and see for yourself. The first 100 accounts are free, and just $1/account per month after that.
Keep in mind, other brokerage service fees may apply to your client's assets. Please see our fee schedule on our Legal page to learn more.